The service we offer are as follows:
Workshop repairs of all pool pump brands and chlorinators. We always give you a price on repair. We will only start the repair after you have given the go ahead. Most repairs we give a 12 month warranty on work performed
Electric motor rewinding.
On site pump installation/some onsite repairs
Sand filter installation & overhauls
Chlorinator cell replacement
Chlorinator installation
Spa Pump Repairs
Spa blower repairs
Spa heater, testing and repairs
Water tank pump repairs and sales
Insurance Fusion ClaimsWe can organise insurance fusion claims. Also called motor burnout. No need for you to fill out any electrical report. After testing in our workshop we will supply an electrical fusion report. All you need to do is give us Policy number and Claim number. Then we will mail it to the insurance company. DONE!
We are warranty service agents for the follwing companies:
Ph: 07 3398 3838 or 07 3855 9005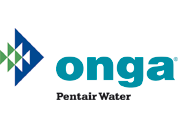 Export Services
Brisbane Pool Pump Specialists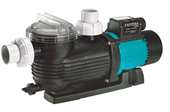 We export Onga Pentair rural and pool pumps to Vanuatu, Fiji, Papua New Guinea and Solomon Islands. All you need to do, is give us the model or a picture of any equipment and we can organise freight and delivery for you. All our pumps are given a pre service rust treatment. If you are not sure about something we are happy to ring you back or email pictures of brochures. We are qualified electricians with the extra knowledge of being electric motor rewinders. Try us for real honest service now. You can also send a SMS to contact us on +61413 619 080