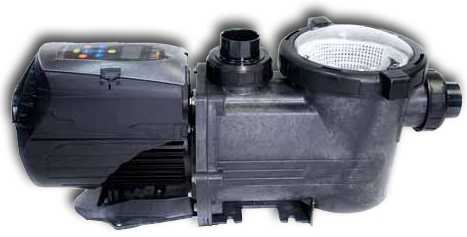 Astral Viron P600 eVo Pump
The Astral Viron P600 is designed for larger swimming pools, multiple spa jets and water features or in-floor cleaning systems. The Viron P600  is capable of pushing up to 600 litres per minute flow rate.
The pump incorporates an in built time clock and four timer periods for each day. Being a full variable speed pool pump a different speed can be saved to each timer period allowing the ultimate in flexibility.
Special applications such as in floor cleaning or programming water features are enabled using the time clock and speed selection for different items of day.
The Viron P600 eVo Pump is capable of the most demanding applications with high flow and high pressure all the while delivering the utmost in energy efficiency.  In addition the P600 eVo incorporates electronic power factor correction which provides even further reductions in power consumption, even on maximum speed.
Favoured by resorts and commercial pools around Australia and the Globe, the Astral Viron P600 is a great choice for reducing power on your pool.  Running a massive 200 litres per minute at just 165 watts of power, the Viron P600 is certainly built for power saving.
Astral Viron P600 Features
High flow rates suitable for in-floor cleaning, spa jets and water features
8 Star Energy Rated
Save up to $1,000 per year on energy costs.
Save over $7,000 on energy costs over the life of the pump
Quiet operation
Longer equipment life
Click Here to Download the Astral Viron P600 Brochure
Please email us at brispoolpumps@bigpond.com or call us at 3398 3838 or 3855 9005 for a price today.